Hi MAC / WFVIEW users,
everything was working here with a MacBook Pro , WFVIEW and my IC-9700, but got a 'complaint' about a ''thin'' audio quality with TX. (almost no Low and High tones)
I tried with internal mic and external USB MIC, didn't change anything.
Wen I'm using my normal microphone at the IC-9700 itself it was not a problem.
I tried to find a setting for changing tone quality at my computer (MacBook Pro with Big Sur OS), and found a setting via setting menu Launchpad, OTHER, then choose AUDIO/MIDI configuration.
It was standard set to 16 bit. (as far I know.)
I then changed it into 24 bit, then I got back the low and high tones in my MIC audio, much better they said.
Maybe it helps when you have the same problem.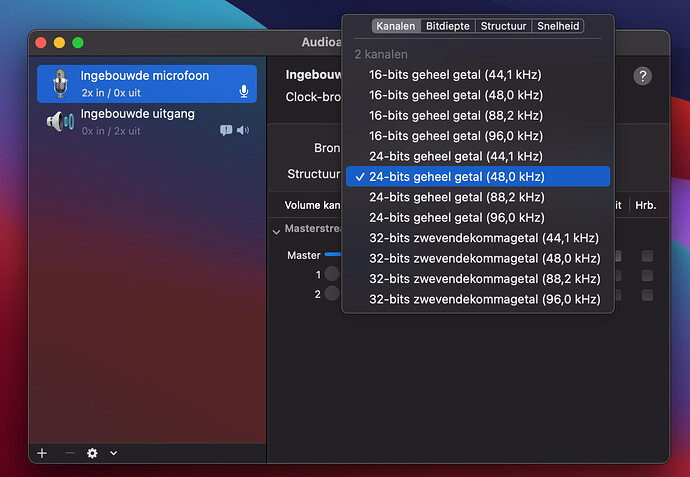 Chris