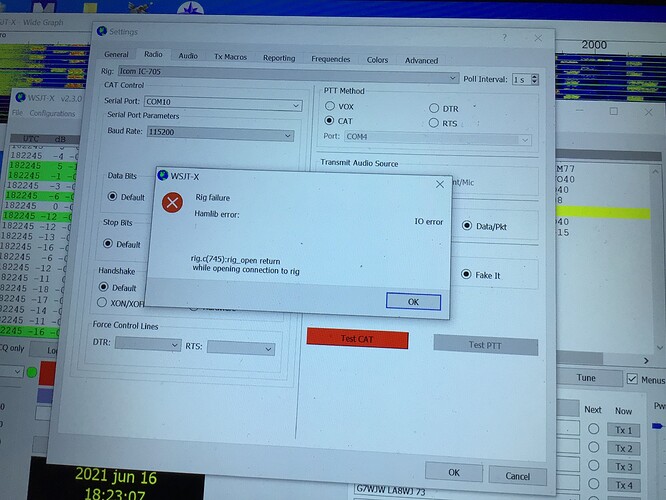 Wfview works fine in SSB mode.
It is when I connect eithe Wsjt or Jtdx to run FT8 that I have problems. See screenshot above. If it does not show, Here is the error message I get:
Hamlib error IO error
Rig.c(745).rig_open return
While opening connection to rig
I am running a new W10 laptop, and firmware on Icom 705 is upgraded.
Any suggestion is most Welcome!