Brief summary of problem (put in title as well): Does not respond to frequency entries properly. Listening to a CW station on 40m. Use the Frequency tab to QSY to 7060. VFO shows 7060 but graphic displays still show original frequency.and display stations on and around that freq.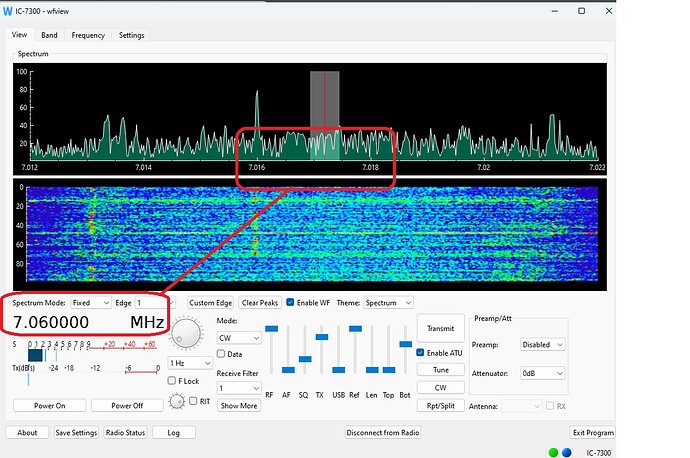 Radio Model: IC-7300
Connectivity (USB/Ethernet/Wifi/Other): USB
Operating System: Windows 11
wfview version (press "About"): 1.64
Checked the wfview manual (Y/N): Y
Checked the wfview FAQ (Y/N): Y
Tried to google it (Y/N/NA): NA
What I did: Changing the Spectrum Mode from Fixed to Center fixes it - displays proper frequency and radio is tuned to the proper freq.
Expected behavior: I don't want to have to change Spectrum Mode. I prefer to stay in Fixed mode… Though, maybe it's behaving this way because I'm QSYing too far from the original Edge frequency?
Observed behavior: Described above