Brief summary of problem (put in title as well): Rigctld mode issue
Radio Model: IC7300 & Ic705
Connectivity (USB/Ethernet/Wifi/Other): USB
Operating System: Linux ubuntu
wfview version (press "About"): 1.63 compiled from master branch on july 14
Checked the wfview manual (Y/N): y
Checked the wfview FAQ (Y/N): y
Tried to google it (Y/N/NA): n
What I did: the problem is that when I connect from my log program to wfview via rig ctl I don't get the mode used
The program doesn't know if I'm in USB, cw, … and it doesn't see the VFO used either.
If I change the mode from the log program (CQRLOG) the radio does it, but it is not marked in the cqrlog.
if i change from the radio i don't see any change in the cqrlog.
This causes the cqrlog not to fill the mode fields when making a qso, and this prevents this qso from being uploaded to the online logs.
I tried to compile the rigcreator branch, and in this branch the mode works, but the frequency is not read.
I connect the log program directly to the usb port and the mode, frequency or vfo are correctly reported.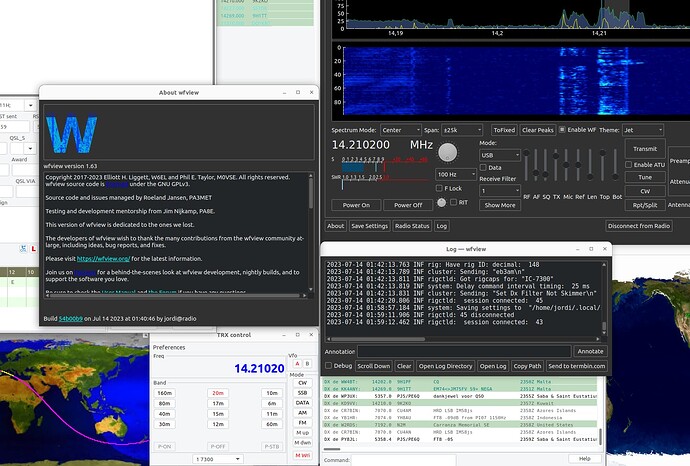 in TRX control of CQRLOG software the mode (SSB) is not informed. When informed the correct mode is in RED letters.
Expected behavior:
Observed behavior: