Hello Friends,
I know that it is not the best option to connect over wlan with my Laptop and wfview to my IC-9700, but I would like to try it out.
Did someone get it running? I am asking because connection over LAN works but over WLAN it doesn't work.
It also seems that I loose some settings when I switch from LAN to WLAN → see picture, but I don't know if that is a problem.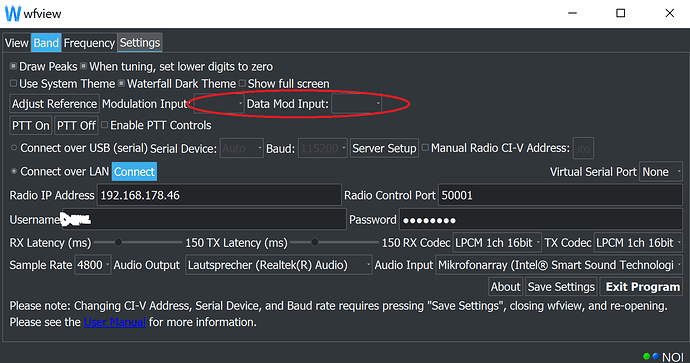 Thanks for your comments.